Mike
Real is not taking shortcuts.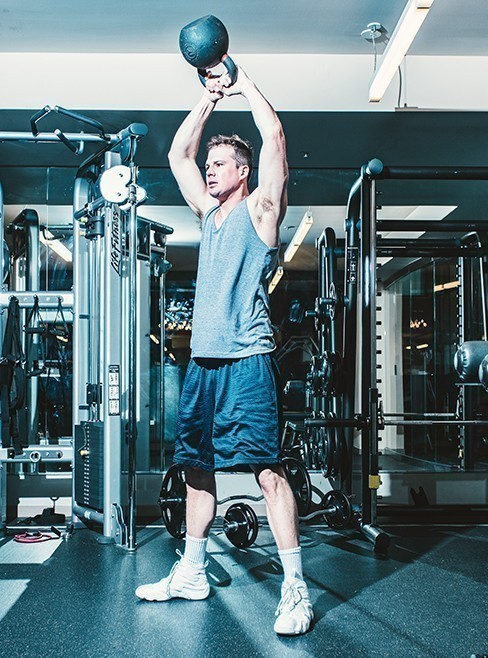 Meet Mike. When he's not on the road for his job [sales manager for a medical device company], he's at the gym doing what he loves: CrossFit and playing and coaching basketball. After discovering RXBAR through his gym, they've become a staple of his diet. We sat down with Mike to uncover his story about embracing challenges and finding passion in life.
What motivates you to wake up every day?
"I find things I care about and attack them with all my energy. Whether that's work, honing relationships with my friends or family, playing and coaching basketball, or eating healthy, I try to be great at it. You're not going to be great at everything, but you have the potential to be really good at certain things. The key is finding what those things are."
What do you strive to be really good at?
Health and fitness are huge priorities for me. They've become the foundation of who I am. Even though I'm never going to be the best on the basketball court or the best CrossFitter, it feels good knowing I make strides everyday. I have my bad days like everyone else, but that doesn't stop me from pursuing those goals."
"You're not going to be great at everything, but you have the potential to be really good at certain things."
How do you deal with the bad days that you go through during times you're trying to accomplish your goals?
"I think it's important to learn from every bad experience. You're going to have bad days on the court, at the office, at the gym, or with a family member, so embrace it. Find the positive in it, move forward, and do it differently the next time around. It's not truly a loss when you approach it this way."
How did you find out about RXBAR?
"I first heard of the bars when my CrossFit gym started carrying them. I wasn't looking for anything in particular, but Coconut Chocolate stuck out to me. I loved how transparent the packaging was. Now they've become a foundation of my routine–I eat around 3-4 a day. I feel good about eating clean food that keeps me full without making me stuffed."
Favorite Flavor
What keeps you awake at night?
"As I get older, I fear that I'm going to wake up one day and think to myself, I'm halfway through my life and I haven't done a thing of significance. That's why I coach basketball and speak at the Mercy Home for Boys and Girls. I want to talk to them about finding things they're passionate about and doing them to the fullest every day. I've learned that if you're not excited and just going through the motions, you're probably doing the wrong things. So, I want to help them achieve their greatest potential."