Protein Bar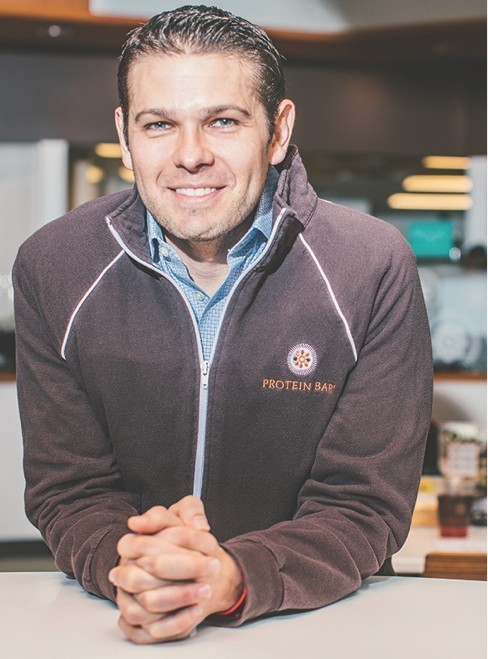 Matt - RXBAR is a perfect complement to the restaurant's nutritious menu offerings.
Matt – Protein Bar founder and board director – works with RXBAR to round out his restaurant chain's nutritious menu offerings. This is his story.
I first heard about RXBAR when Peter and I met a few years back (like 3 packaging changes ago!). So, our partnership stems from a personal relationship. We're Protein Bar. They're RXBAR. It's been a natural fit since the get-go.
Keeping the restaurants uncluttered is a must, which means there's only room for one bar brand on our shelves. RXBAR stood out to me as a Triple Threat.
The science and nutrition back every bar. They let the ingredients speak for themselves. It's a no B.S. promise that can't be faked.
It tastes great. That's a no-brainer. New flavors are always being rolled out, and my customers are always trying them, which means I'm never on the lookout for a replacement bar.
I appreciate their entrepreneurial hustle, as I grew my business from the ground up, and watched RXBAR do the same. For them, the 'perfect bar' will never exist. It's how I know the bars I buy are always improving.
Our menu is tailored around my customer's unique dietary needs. I get people with dairy restrictions, gluten allergies, vegetarians looking for protein, or people looking for balanced meal replacements. RXBAR covers all those categories, so the versatility is a great asset to us.
We retail the bars as a mid-morning or afternoon snack. At around 200 calories, RXBARs complement our nutritious menu options and smoothies, but they don't prevent a customer from ordering a full meal. That's why RXBAR makes such good business sense for us.