GET 12 BARS FOR $20
That's 25% off the Sample Pack and Free Shipping. Offer ends Sunday.
Limited Time Offer
What is an
RXBAR?
RXBARs are whole food protein bars made with 100% real ingredients. Just real food that tastes good and is good for you. Each delicious bar packs 12g of protein and 5g of fiber in under 210 calories. Try 6 of our top RXBAR flavors and discover your favorites in our 12 bar variety box.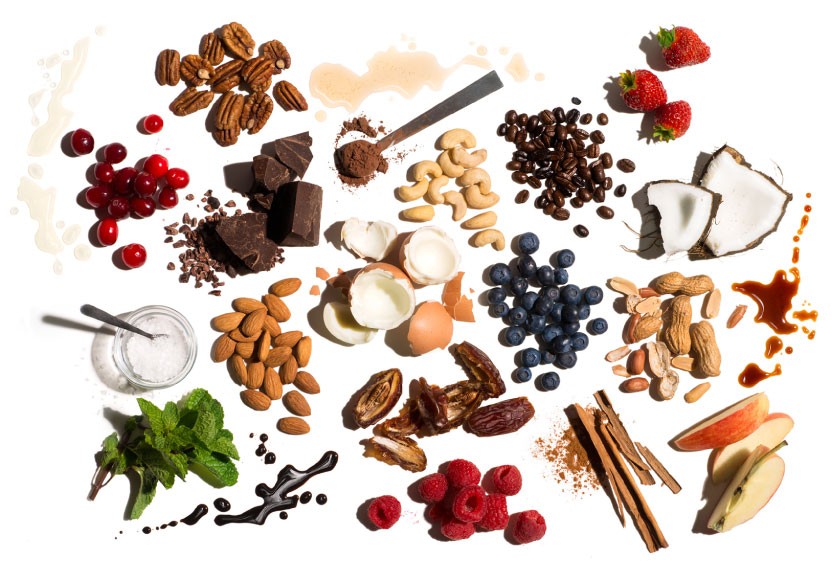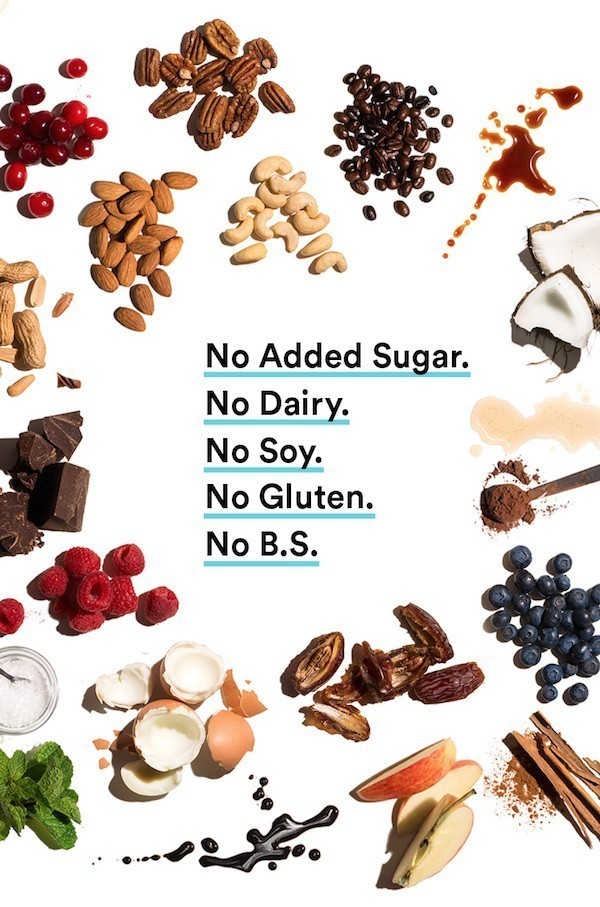 No Added Sugar.

No Dairy.

No Soy.

No Gluten.

No B.S.
Our core ingredients: egg whites, fruits and nuts. 100% real, totally delicious.
No B.S. Loud and clear
What Comes
in your Box?
Each sample box contains 12 whole food protein bars in 6 of our top flavors: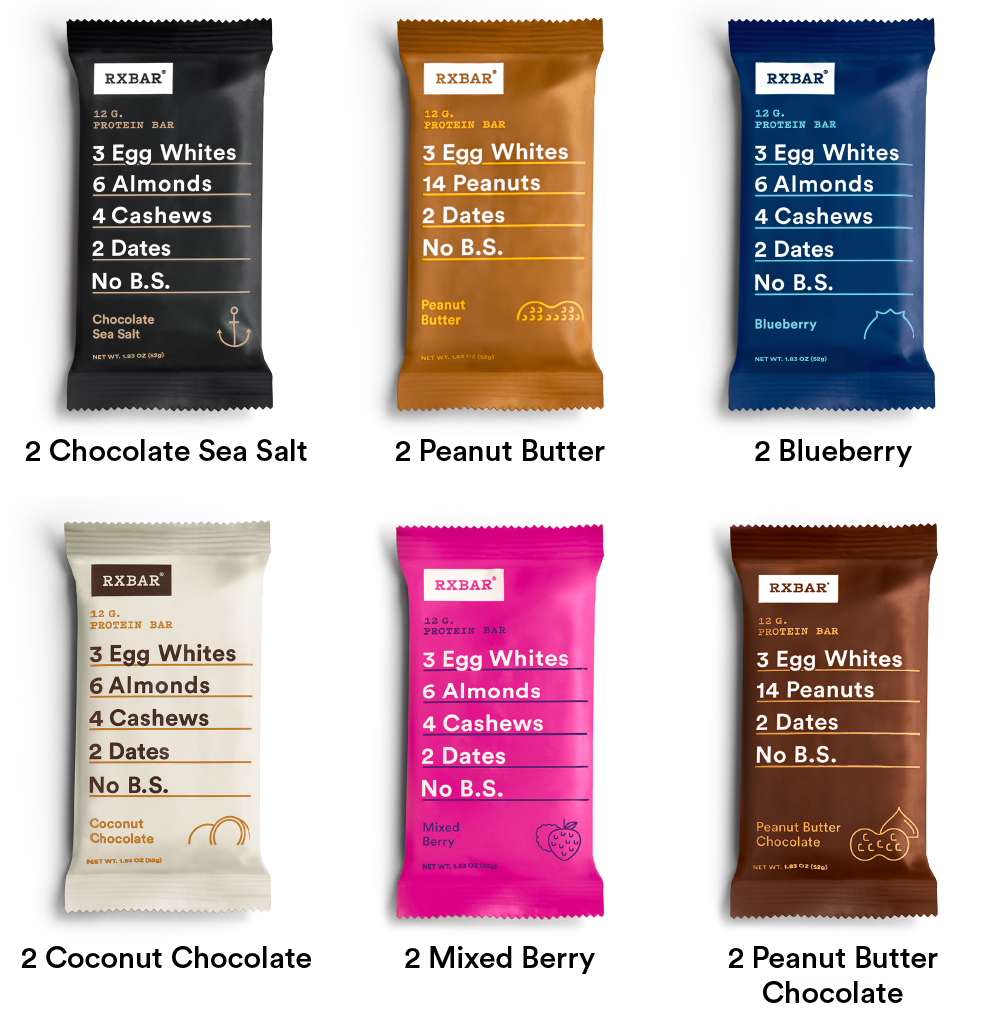 "Can you say obsessed??? I have been looking for a bar that is not filled with a bunch of crap & sugar and here it is!! I am going to start carrying these at the gym for my clients and using them for my crazy busy days!"
@stephanieDemma
"So I've been seeing these @rxbar's all over Instagram and I finally decided to order a box and I'm so glad I did! They're delicious!! These will definitely be my new snack staple."
@elle_eats_
"This Chocolate Sea Salt RXBAR is the bomb.com. It tasted so delicious, like a fudgy brownie & when you got a piece of sea salt it was perfect. I loved the texture, taste, & fact that there were no added sugars!"
@simply.sweeter
"RXBAR to the rescue...again! I always keep one in my purse as an emergency meal replacement. These are the BEST protein bars I've ever had."
@fedandfit
"My favorite snack on busy days, RXBAR."
@Mrsstrock

Search Engine Optimisation Page in Websites Hierarchy Design Copyright © 2018 Magento, Inc. All rights reserved. Magento ver. 2.1.7 Report Bugs